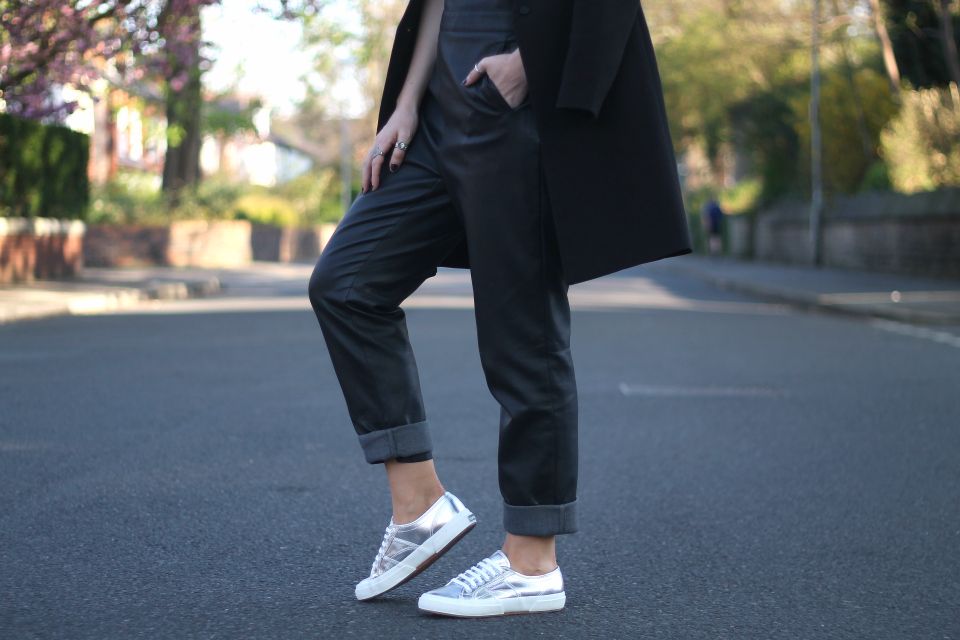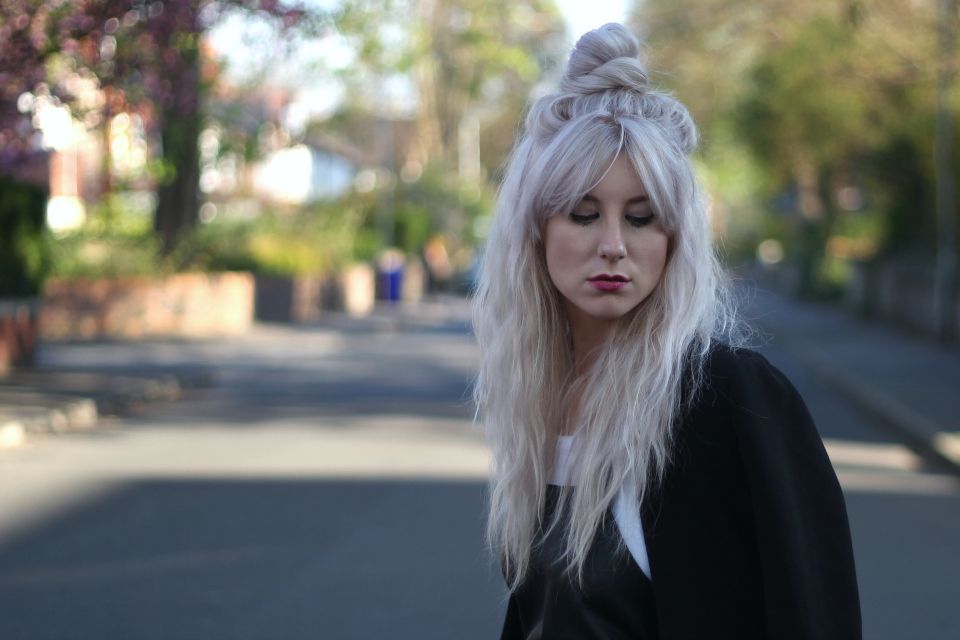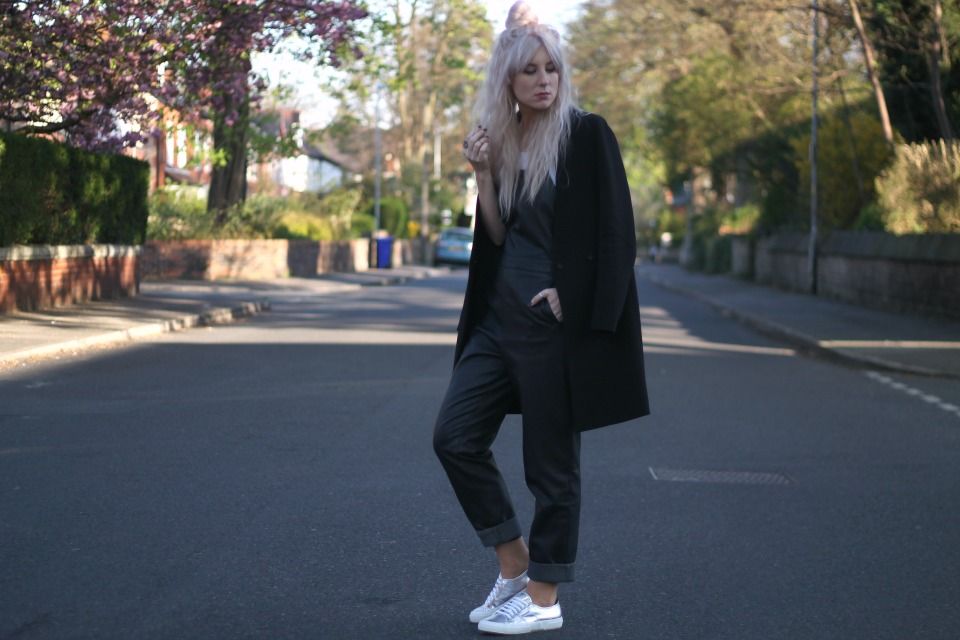 :: Leather Dungarees - ASOS ::
:: DIY Distressed Tee - Primark ::
When you want to look cool in your leather overall's but then the English weather weirdly creeps up to 20 degrees and your legs start sticking to the inside of your trousers. Shit happens. This is the post I promised you all before I went all MIA with issues, tissues and a last minute trip to Barcelona (
check out my Instagram here for some snaps
) . Barcelona is the coolest city, seriously. Weird bars with Barbie's head stuck on the entrance, heels attached to the ceiling, seats made of our half pipes & so much street art that I was in my element. Jealous to all you lot living over there . We walked 31,0000 steps one day ( thankyou iPhone pedometer ) & I have never been more thankful for a comfortable shoe!
Speaking of hoof-wear, check out these metallic beasts! They just add a kick to any blah blah black outfit which I usually need.