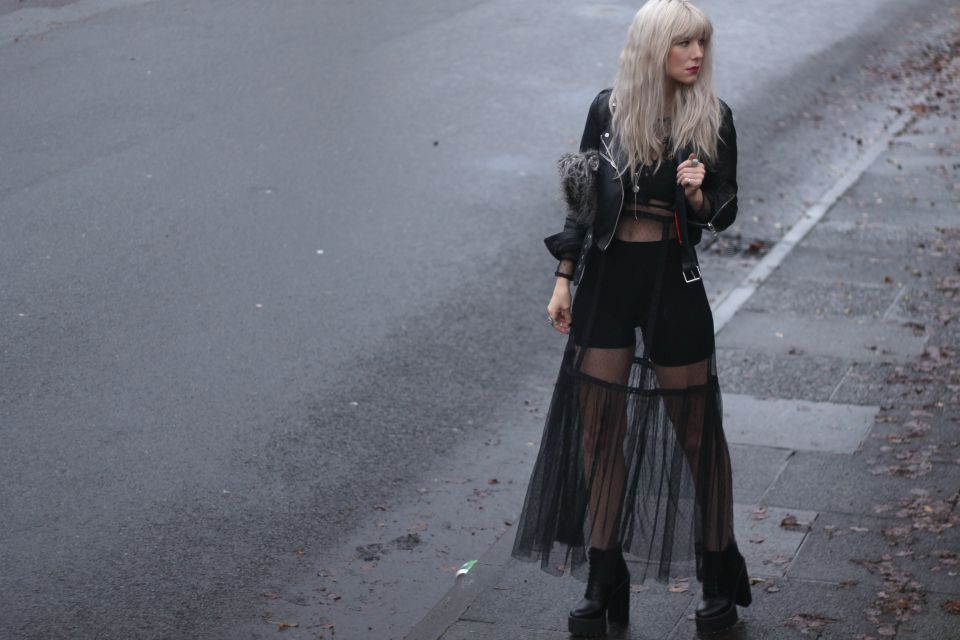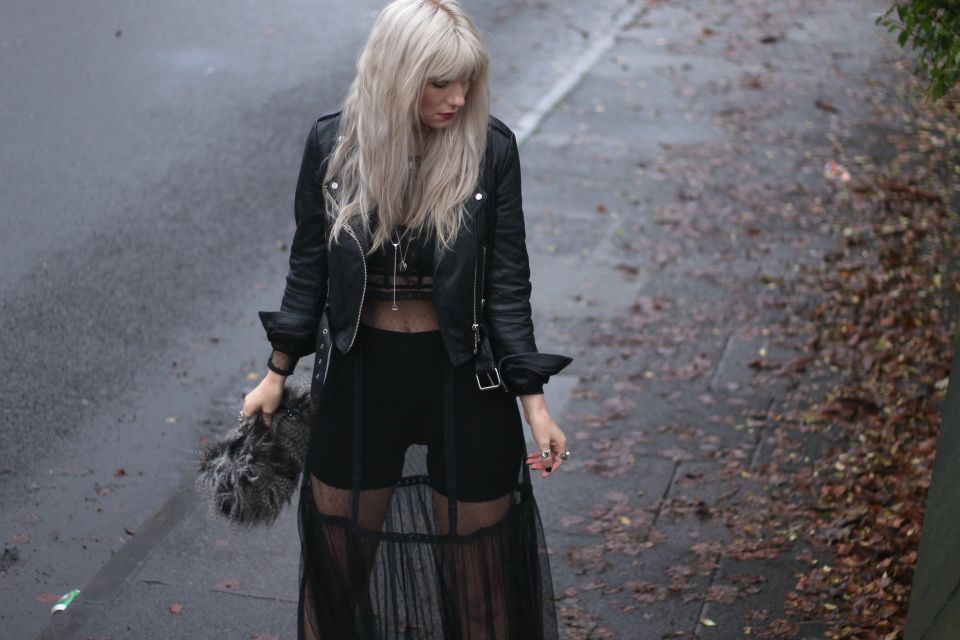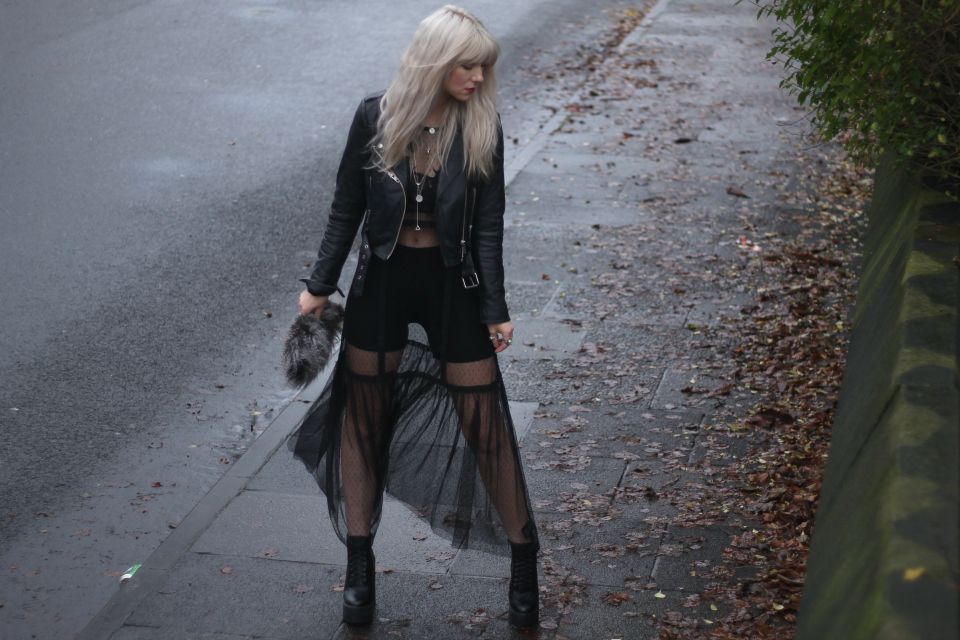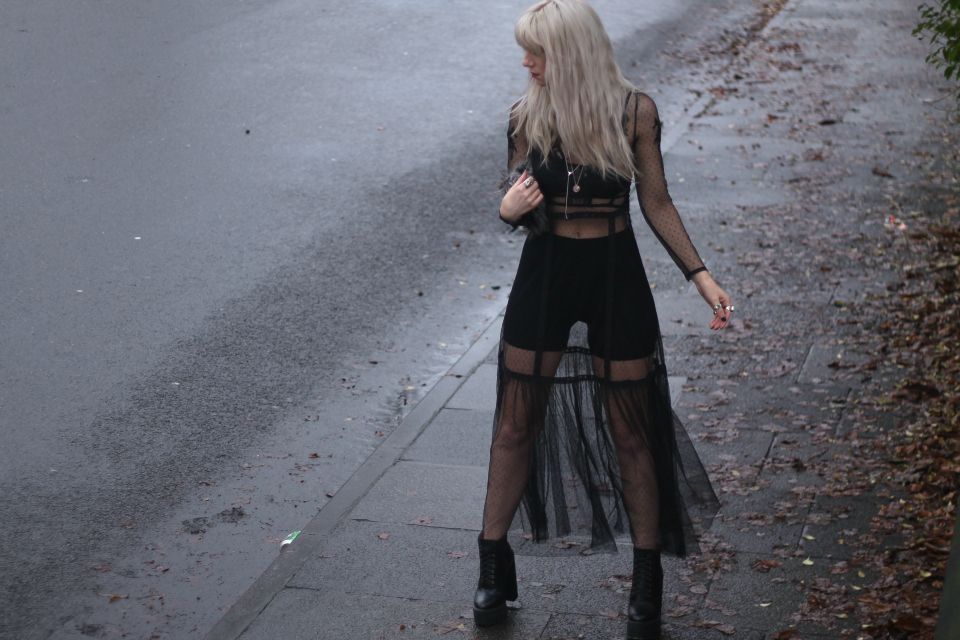 Working at a fashion company means that the garms you choose to wear on the night are equally as memorable post-party as which moves you choose to bust out on the dancefloor, or whether or not you were responsible for pretending to spank the M.D after one to many Tequila's ( the latter is not me, although the culprit will be remembered until next years party ... ).
I opted for black *shock*, and dark lipstick *double shocker*.
I saw this UO dress hanging beautifully on a mannequin in the shop & knew I needed to drown myself in it. Not brave enough to go 'ass-out' like the stunning model on the website, I decided to go with short leggings and a caged bralet to hide my modesty and then layer on some silver, including my trusty Anna Lou of London Monogram disk necklace that I have learnt, goes with everything. Although this sheer dress would look equally as hot over a black maxi dress or leather trousers - it is surprisingly versatile due to its layering ability. Christmas Party aced ( without any drunken shame ). Thanks Urban Outfitters.