Ever since the days of Uni when skinny jeans hit with such ferocity , I became familiar with men shopping in the
Topshop denim section
to get the skinniest of the skinny fits. It became quite normal.
I, too , was no stranger to grabbing a vest from Topman ( hello drop arm-hole ) , or a piece of jewellery or two (the pieces always seemed more raw and rustic that the shiny Topshop pieces) - so why I have never thought of buying some jeans from there, I don't know.
Any-ho . I styled mine up all 70's tailoring. Think Alison Mosshart on her way to jury service. A longline blouse with cheeky deep V, a classic long neck scarf & the standard fur. Because now I have these bad boys, a bog-standard clutch bag seems just that. Bog-standard.
p.s my camera cannot deal with all black - which is ironic as its pretty much all I can deal with.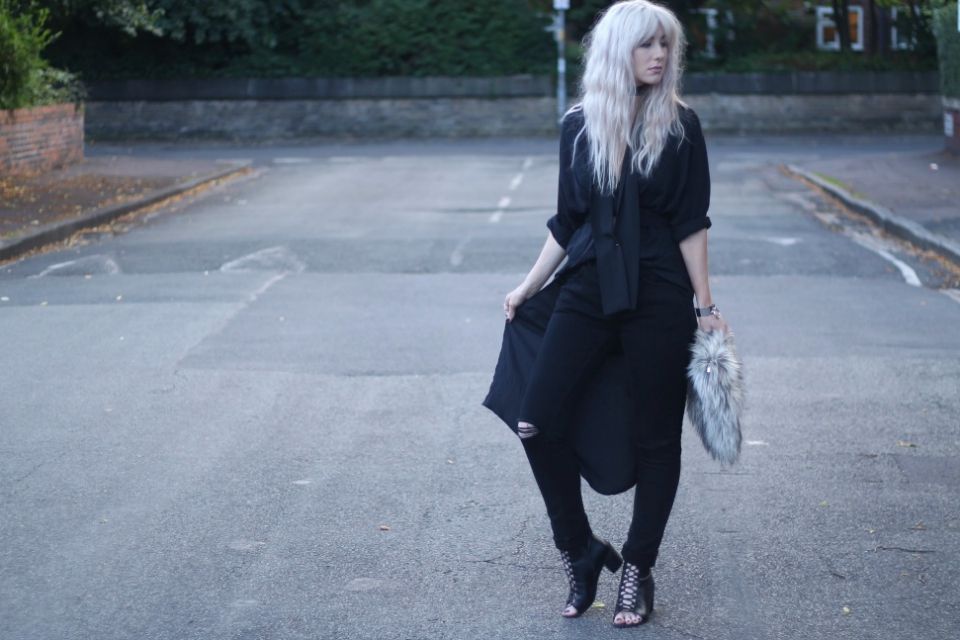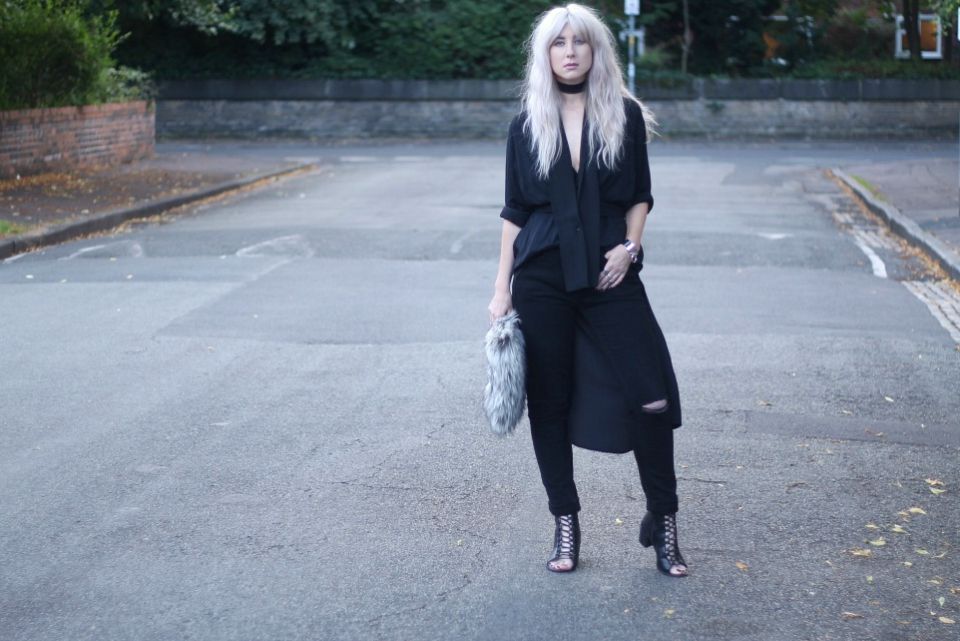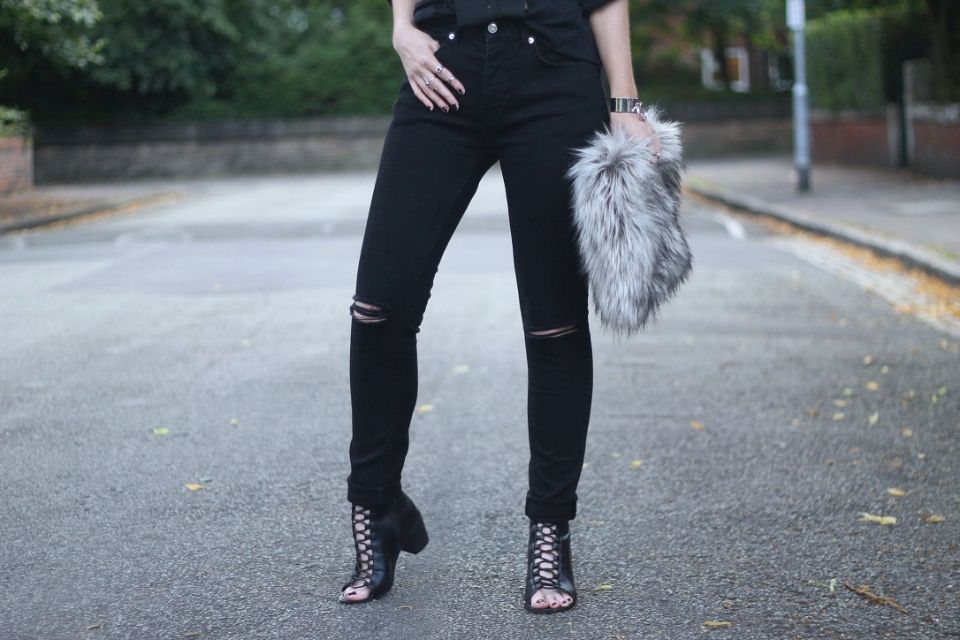 c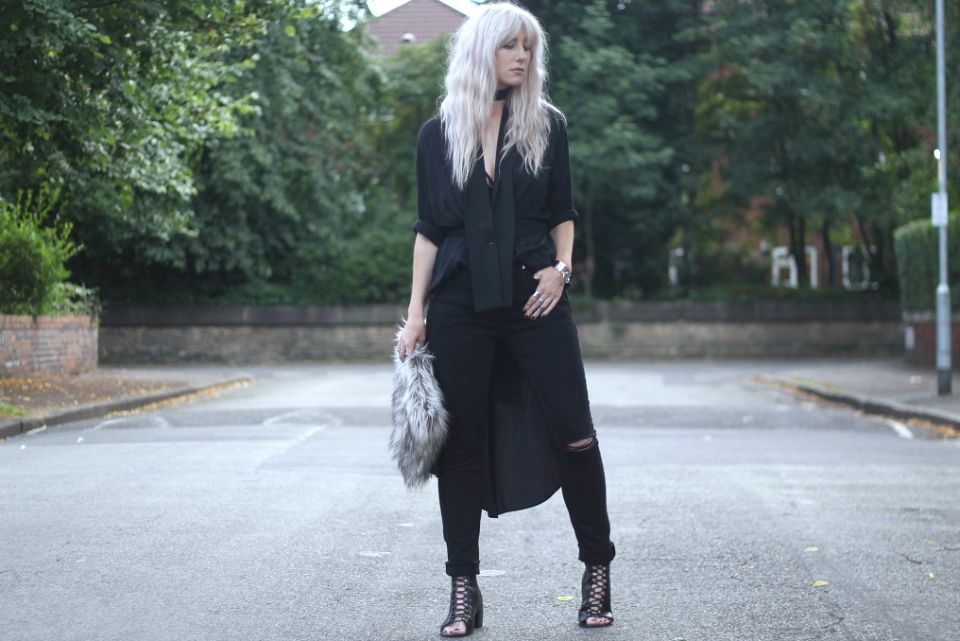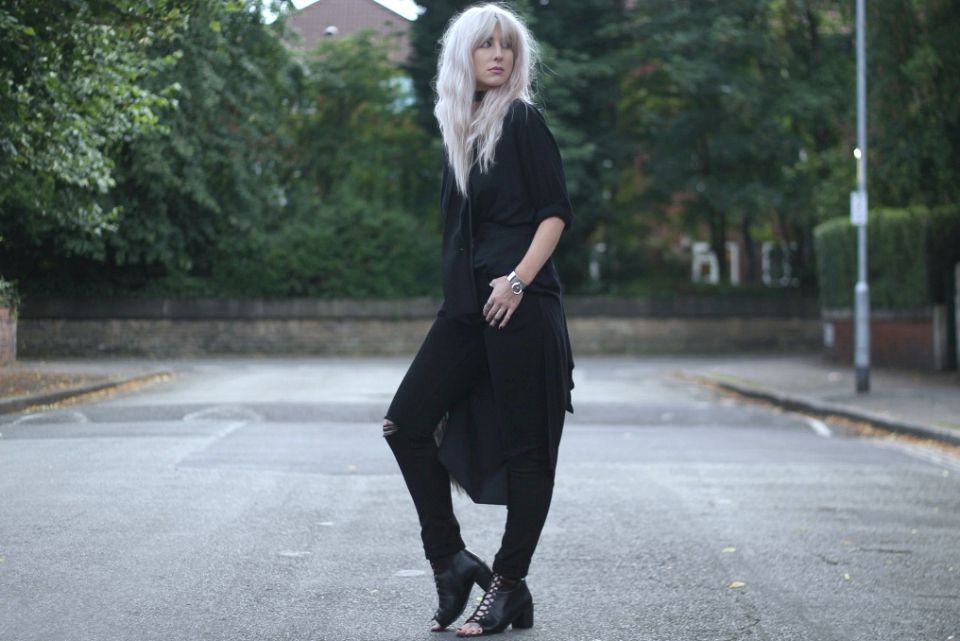 Andy channeled his best 'Sheffield boy moved to Manchester' vibe with a polo, check lined Fred Perry parka & some woven kicks. A privately educated Liam Gallagher to my Allison Mosshart.
So who styled their
denims
best ?